GIANT 5510 15W-40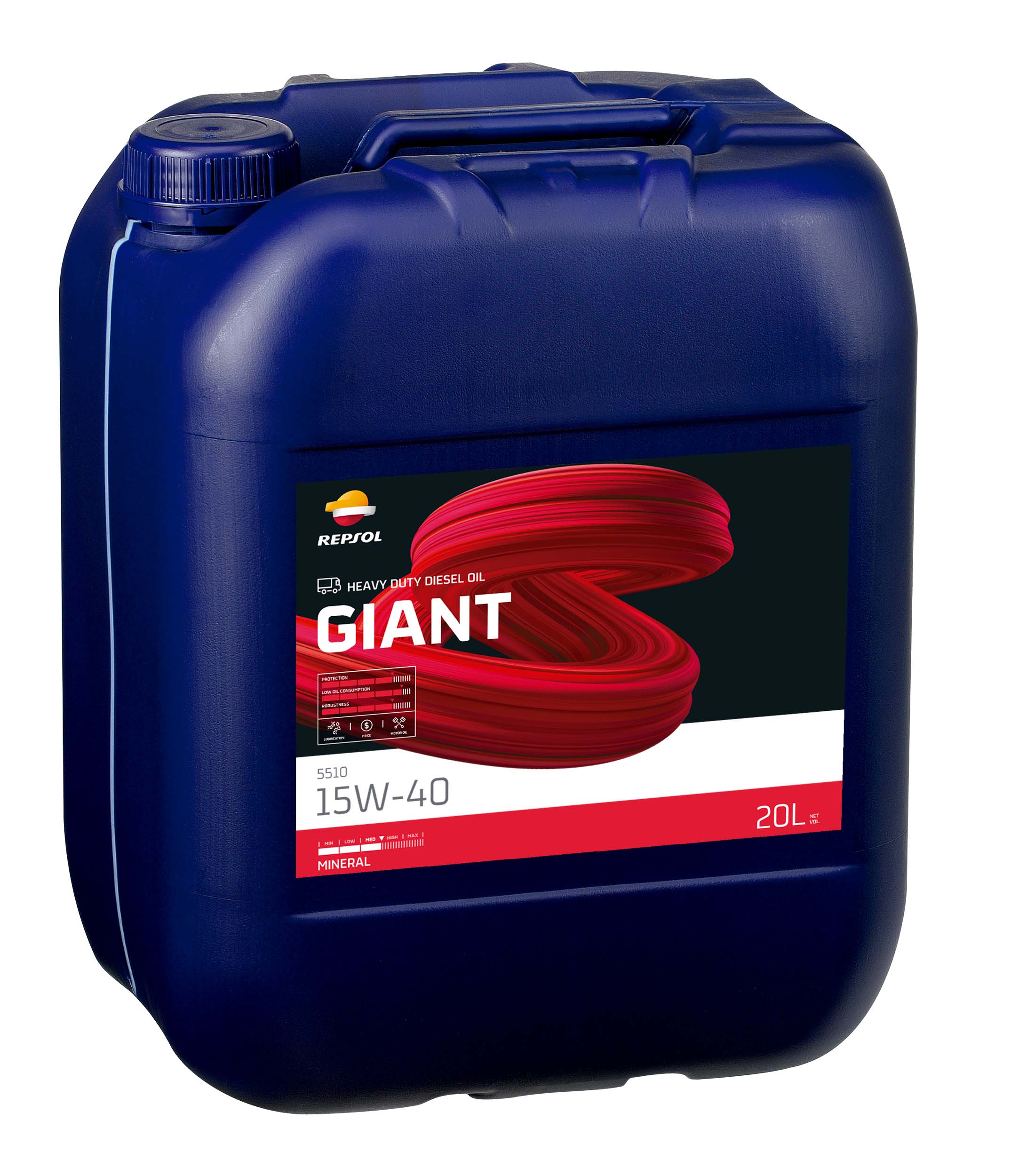 THPD (Top High Performance Diesel) type multigrade lubricant that meets the requirements of the latest generation engines (ACEA E7 and API CI-4) and exceeds the level of SHPD performance. Recommended for engines complying with EURO IV and earlier.
Technical Information
• ACEA: E7 • API: CH-4/CI-4/SL • CATERPILLAR: CAT ECF-2/ECF-1-a • CUMMINS: CES 20077 • MAN: 3275 • VOLVO: VDS.2
Quality levels, approvals and recommendations
Extraordinary detergent/dispersant power preventing sludge build-up at cold temperatures, thus eliminating blockages in the lubricant tubes and clogging of the lubricant filter.
It keeps the sludge, combustion residues and oxidation products dispersed, also preventing sediment build-up in the segments and varnish production at high temperatures.
Multi-grade lubricant that enables cold start-up, reducing engine metal wear and maintaining proper pressure for all working conditions.
Its alkaline reserve (TBN) makes it possible to operate for long periods of time, neutralizing acids formed in the diesel combustion with different sulfur contents.
Prevents polishing of cylinder liners, something that is very common in supercharged engines of high power.
Related products