SMARTER MATIC MB 4T 10W-30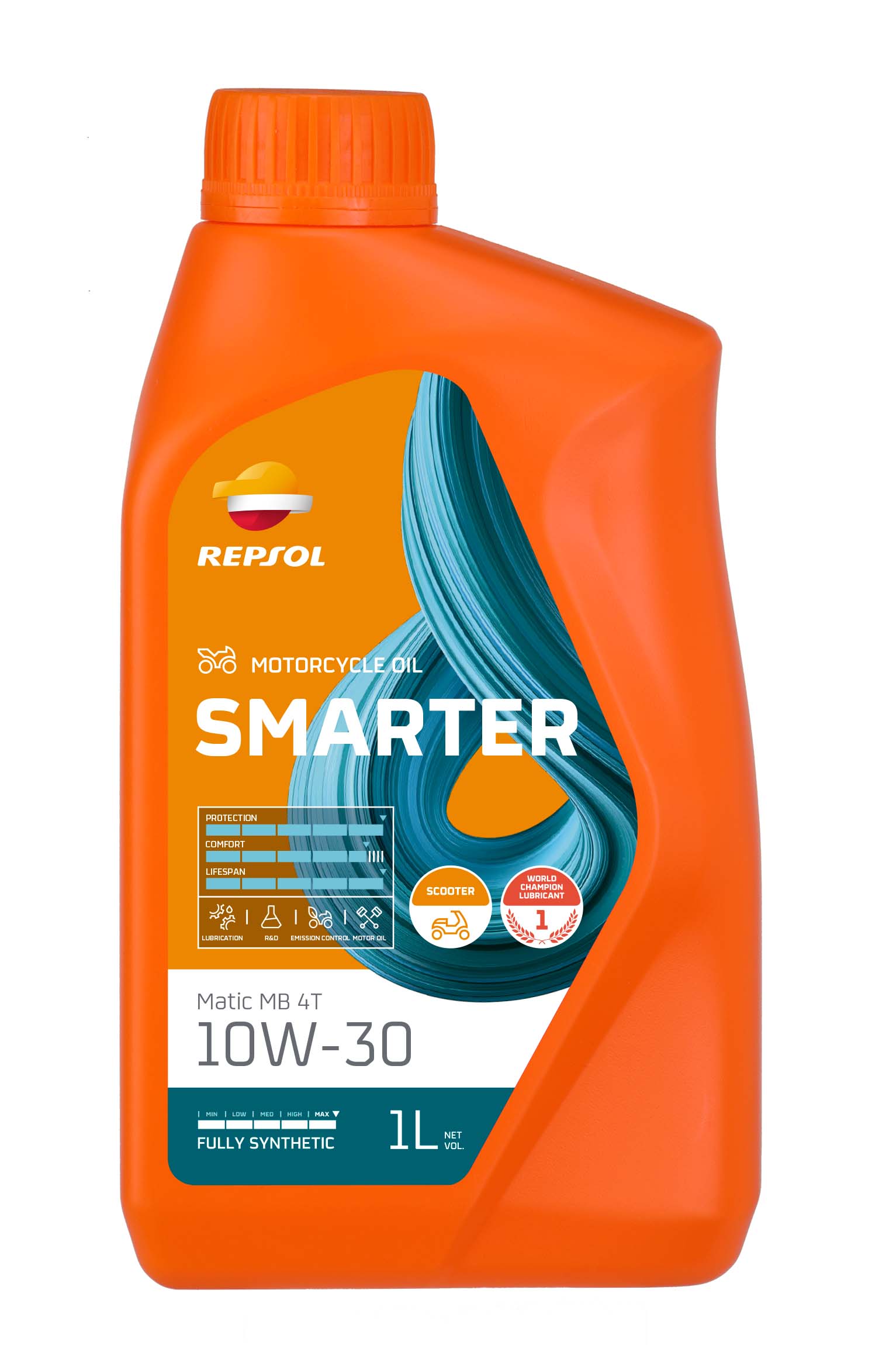 High-quality synthetic lubricant suitable for high-performance 4T engines with fuel-saving properties. Contains special additives that improve lubrication and friction control. This additive complies with JASO MB quality grade. Recommended for use on motorcycles requiring a low friction lubricant.
JASO MB is recommended for most dry clutch scooters and motorcycles with automatic gearbox.
Technical Information
• API: SN
• JASO: T-903:2011 MB
Quality levels, approvals and recommendations
Developed according to strict requirements for fuel economy and environmental protection by reducing CO2 emissions to the atmosphere.
Proven results in 4-stroke motorcycles under extreme working conditions have demonstrated excellent wear protection.
Its formula offers a high level of performance and ensures adequate friction in the parts immersed in lubricant.
It should only be used when viscosity grade SAE 10W-30 is recommended by the motorcycle manufacturer.
Related products