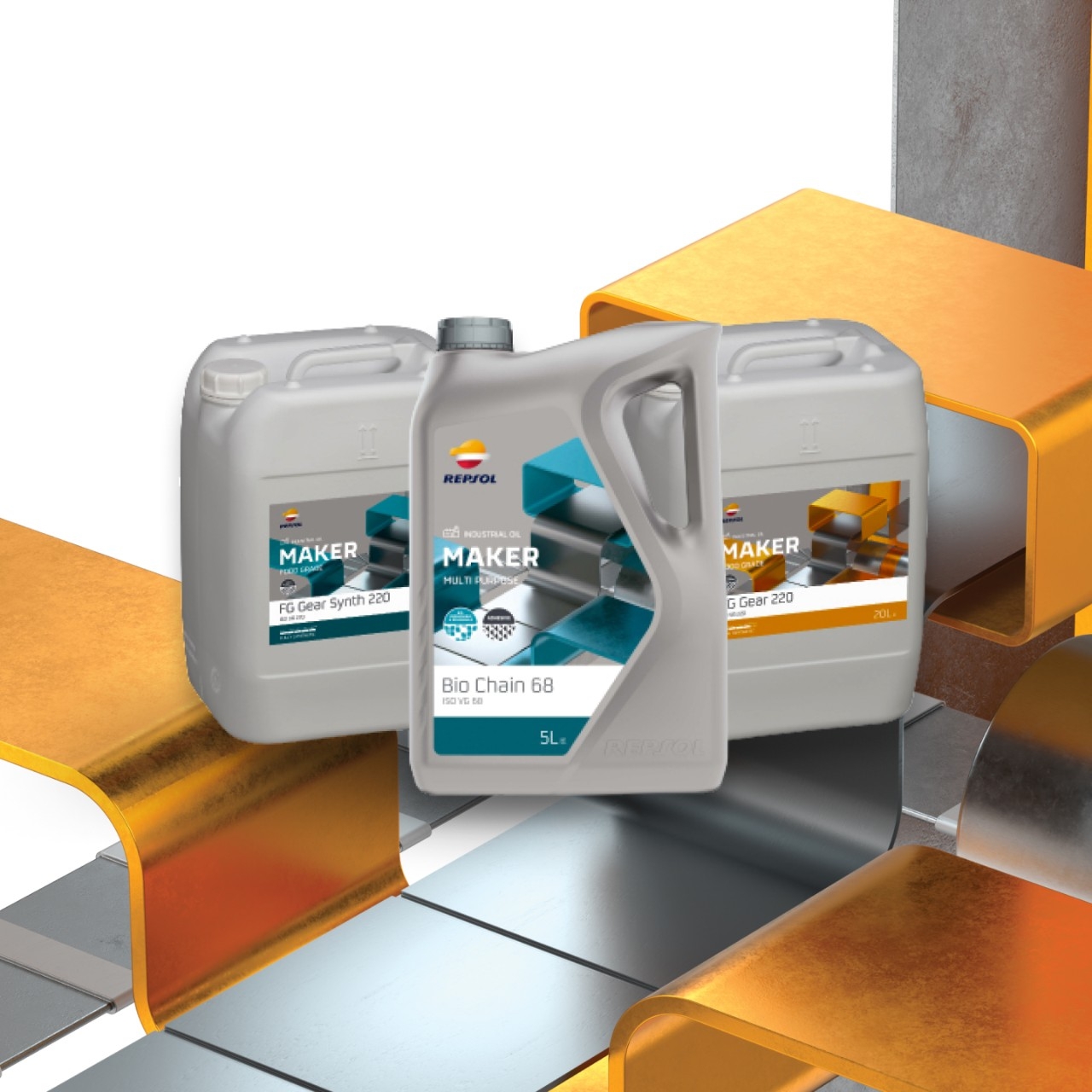 It reduces wear and guarantees the effectiveness of machines
Mineral, synthetic, biodegradable, and food grade lubricating oils that meet the most demanding needs of different industrial systems such as hydraulic circuits, gears, turbines, compressors, heat transfer, metallurgy...
They guarantee the best lubrication for equipment and provide the robustness and reliability they require, even when working under extreme conditions.
Repsol helps you to achieve it by offering the ADLIS service. Through an advanced oil analysis, it is possible to obtain a diagnosis of the machine/lubricant binomial, thus allowing a correct preventive maintenance of the equipment, optimizing its performance and anticipating potential breakdowns. 
Discover all the products of the Maker range
Hydraulics
Gears
Turbines & compressors
Dielectrics
Heat transmission
Circulation
Metal industry
Special applications
General lubrication
Food grade