MAKER MERAK VDL 46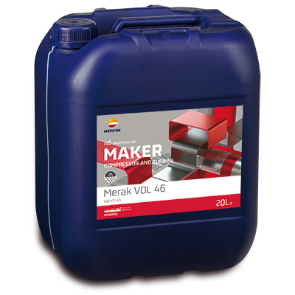 Belongs to the group of oils commonly referred to as compressor oils. Their careful formulation includes, in addition to high-quality base oils, the necessary additives to increase their resistance to oxidation and to ensure good anti-wear and anti-corrosion properties. They are specially recommended for the lubrication of the cylinders and mechanisms of rotary and alternate compressors, whether for air or inert gases, with high discharge temperatures (up to 220 ºC).
Technical Information
Quality levels, approvals and recommendations
DIN: 51506 - VDL
OIL-TECH, ref. Al-34877 certified
ISO: 6743/3 DAA, DAG, DGA, DGB y DVA


(*) Formal approval
Minimum tendency to form deposits.
Excellent resistance to oxidation.
High resistance to rust.
Excellent anti-foam properties.
High capacity to eliminate air.
High load capacity.
Related products