MAKER ICE OIL 32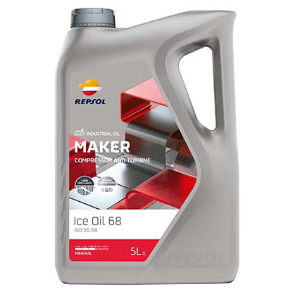 Group of naphthenic oils for coldstore machine compressors, using freon, ammonia or carbon dioxide. With excellent lubrication power for industrial equipment. Suitable for all type of industrial equipment requiring oils with a very low pour point.
Technical Information
Quality levels, approvals and recommendations
ISO: 6743-3B DRA
DIN: 51503-1 KC, KAA


(*) Formal approval
Their low pour point is natural, without additives.
High resistance to oxidation due to having natural inhibitors.
High chemical stability.
Minimal formation of soot.
Low flocculation point.