MAKER ICE OIL S 32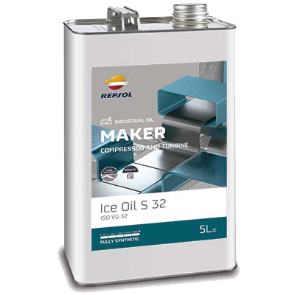 Synthetic POE base oil for compressors, for use in very low temperature applications, such as refrigeration, air conditioning and industrial refrigeration, wherever compressors use mainly HFC type cooling gases, which are environmentally friendly and are replacing the old HCFC's. Its special formulation enhances its excellent lubricating performance, thermal stability and anticorrosion protection. They are used, in order of increasing viscosity, for saturated steam, re-heated steam and steam with a high degree of re-heating. Valid for general greasing, low loaded gears and other mechanical elements where high temperature conditions may occur. They can be used as heat transfer fluids in the case of open-air thermal circuits.
Technical Information
Quality levels, approvals and recommendations
BITZER
DORIN
DIN: 51503 KD
ISO: 6743 -3B DRD
DANFOSS COMMERCIAL
FRASCOLD


(*) Formal approval
Completely mixable with HFC gases, such as R134a.
Low pour point.
High viscosity index.
High chemical and thermal stability.
Wax free.
Low flocculation point.