Safety, environment, and quality
Zero environmental impact
The environment is our priority. That's why we are actively working to produce, develop, and distribute products responsibly.
A responsible production chain
The design phase is key to determining our products' possible impact on the environment. We have a comprehensive management team to ensure that safe design measures are followed, helping us to identify, prevent, and minimize any impacts in all phases of our operations.
We comply with all legal requirements and with the information, participation, and consultation of our employees.
We have increased safety in operations and reduced the accident rate, complying with the standard "S&E risk management at industrial assets", and we control the plant risk through the coordination of activities with all our construction and services suppliers.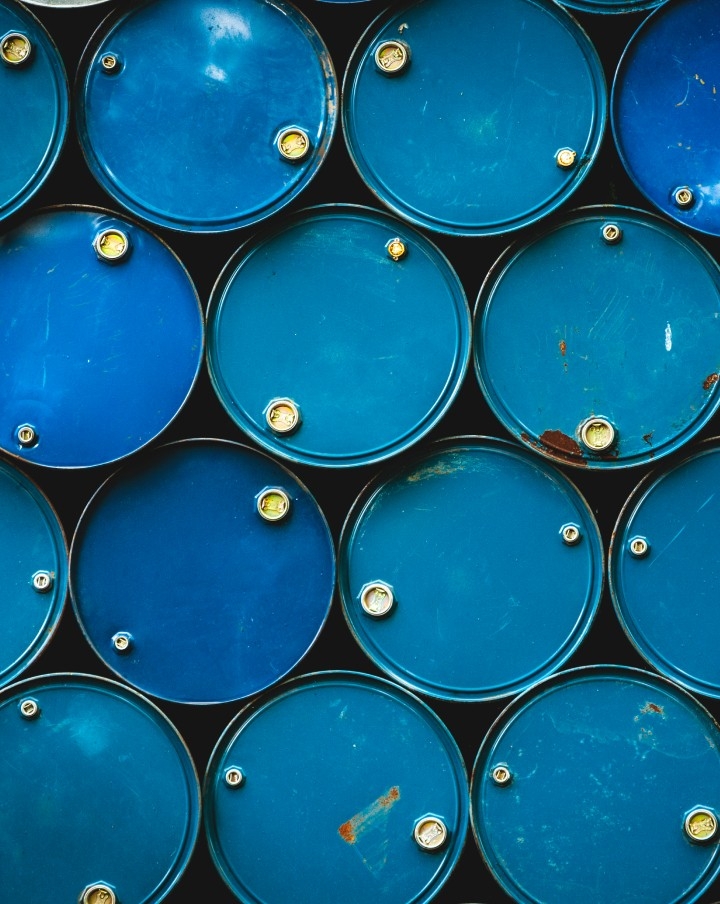 minimizing the environmental impact in each step
In addition to internal actions, we are carrying out a number of measures to help us reduce the impact of our business:
Our lubricants are 100% recoverable once used. At Repsol, we are part of the SIGAUS (Integrated Management System for Used Oils), an entity that is responsible for the collection and treatment of used oil, both from industrial and vehicle sources.
We actively participate in the Comprehensive Management System (SIG) of Ecoembes, giving, through recycling, a new useful life to our containers. We have also designed new containers that endorse this commitment.
We have implemented a reverse logistics system that optimizes the life of some of the containers used to sell our products (containers and drums).
New, more sustainable bottles
We have a more ergonomic and sustainable bottle, contributing to circularity by using recycled material and reducing CO2 emissions.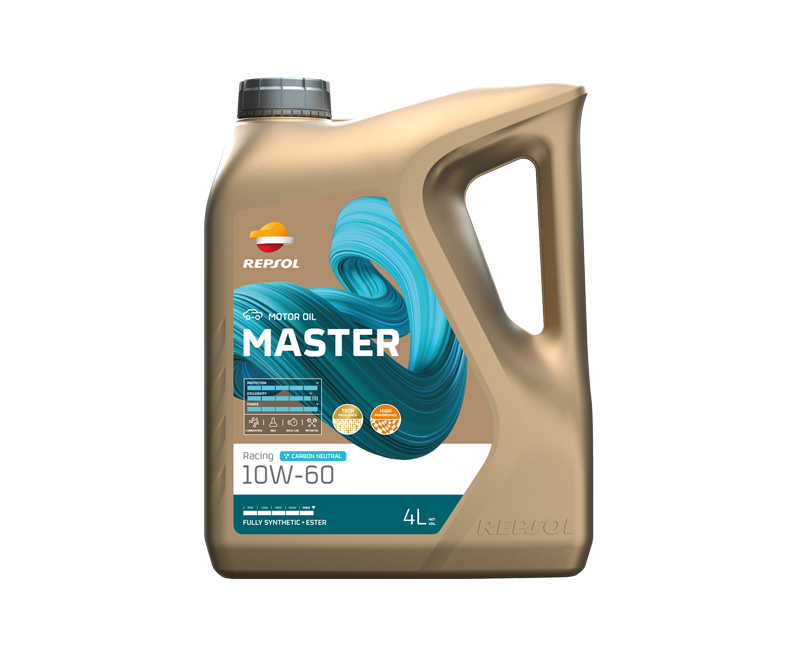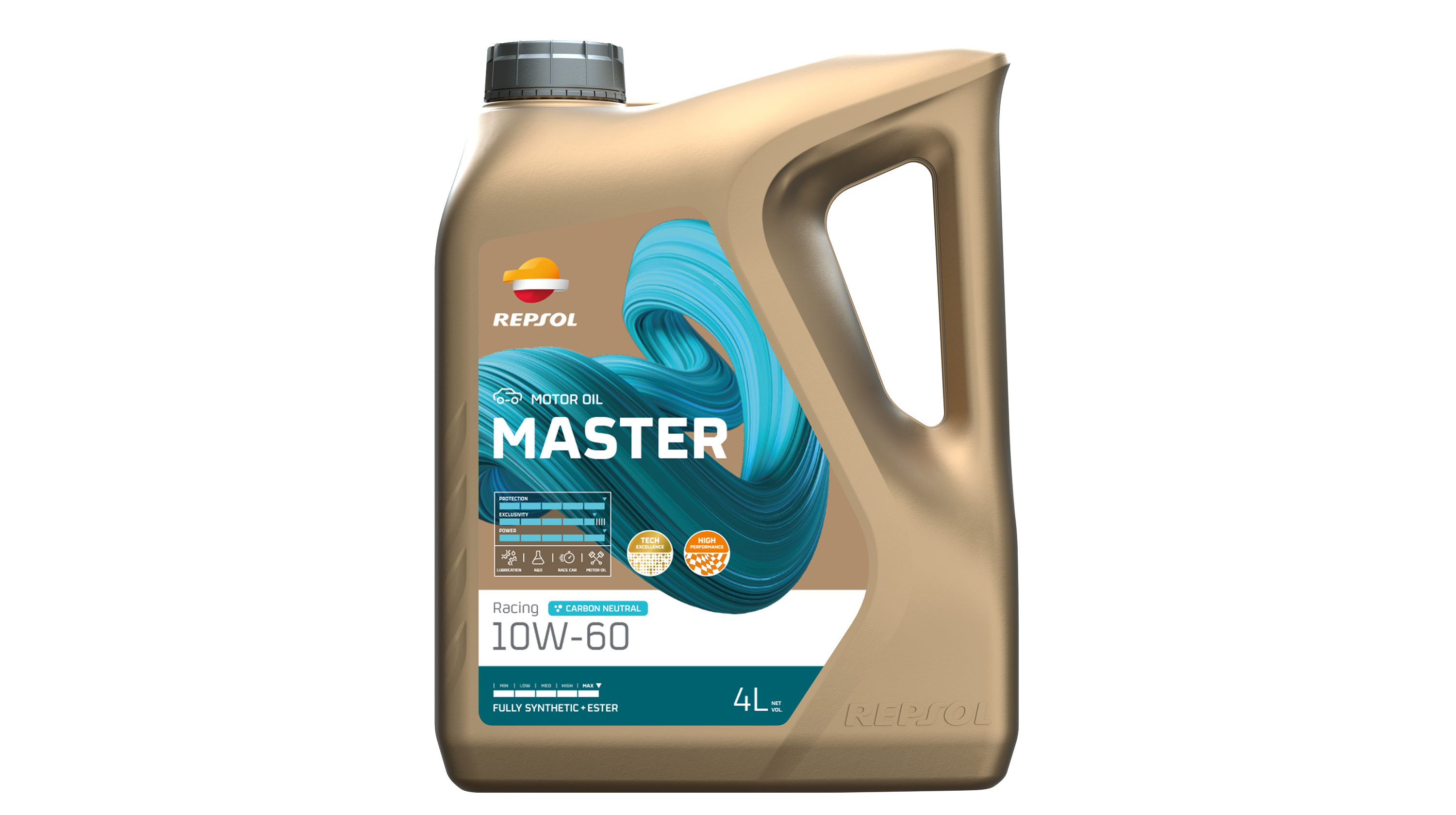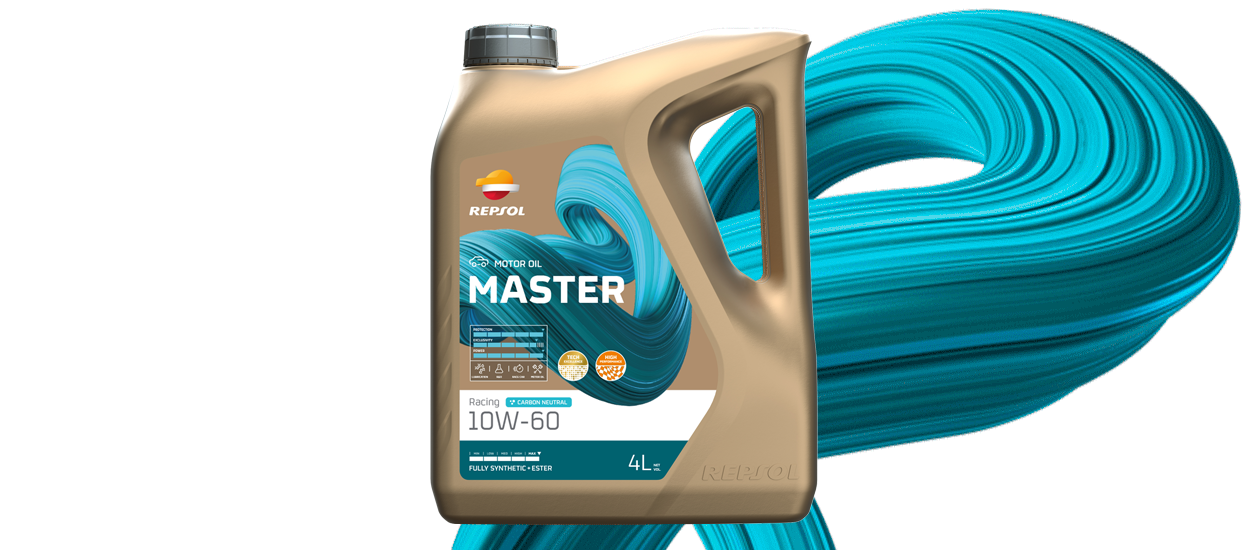 Greater efficiency
Our containers require less warehouse and shelf space.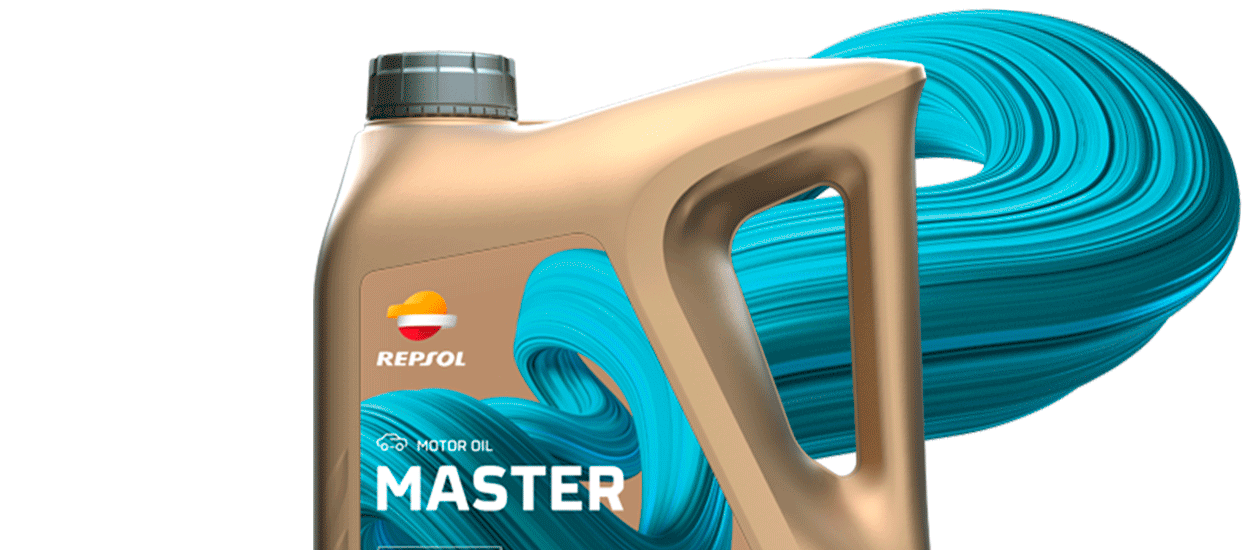 Innovative shape, ergonomic handling
More modern and lightweight, its ergonomic design makes it easier to hold and handle.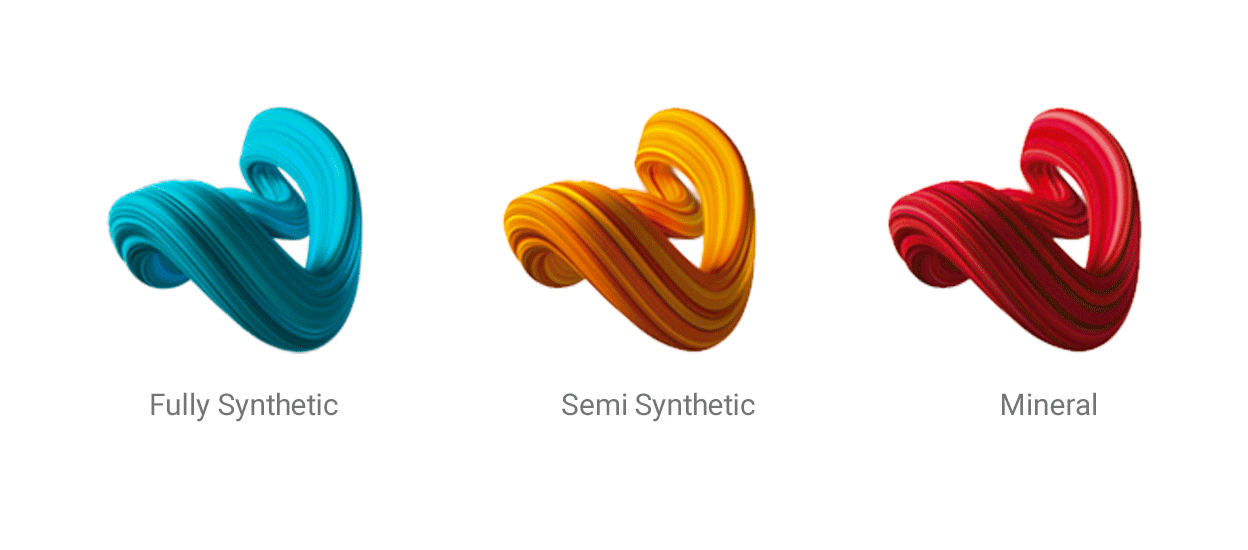 Product types
We use different colours to make it easier to identify the type of product each bottle contains.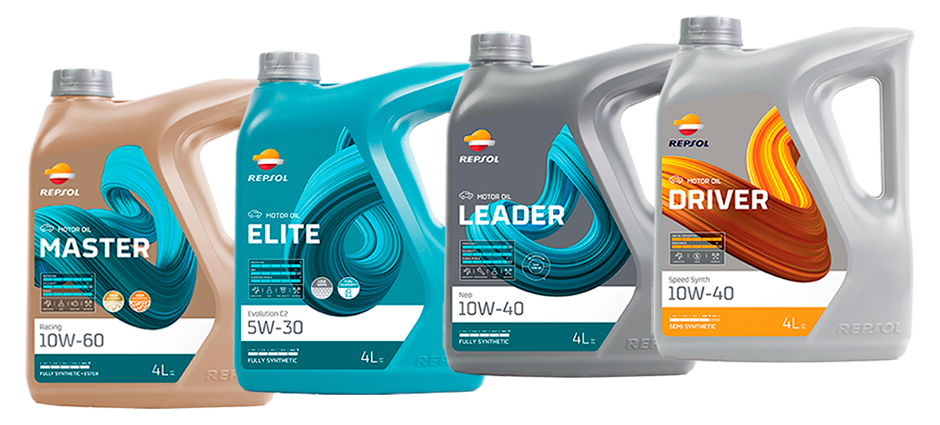 Bottle colours
Each product range has its own colour to make it easier to identify the most suitable lubricant for your vehicle: gold, turquoise blue, anthracite and silver.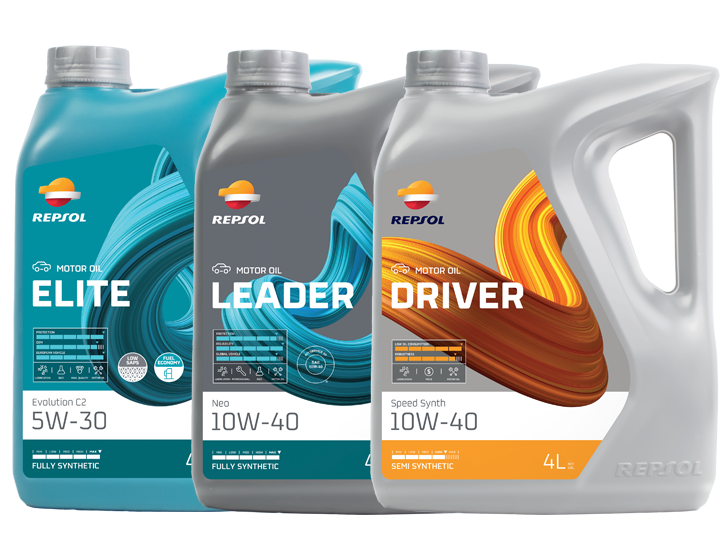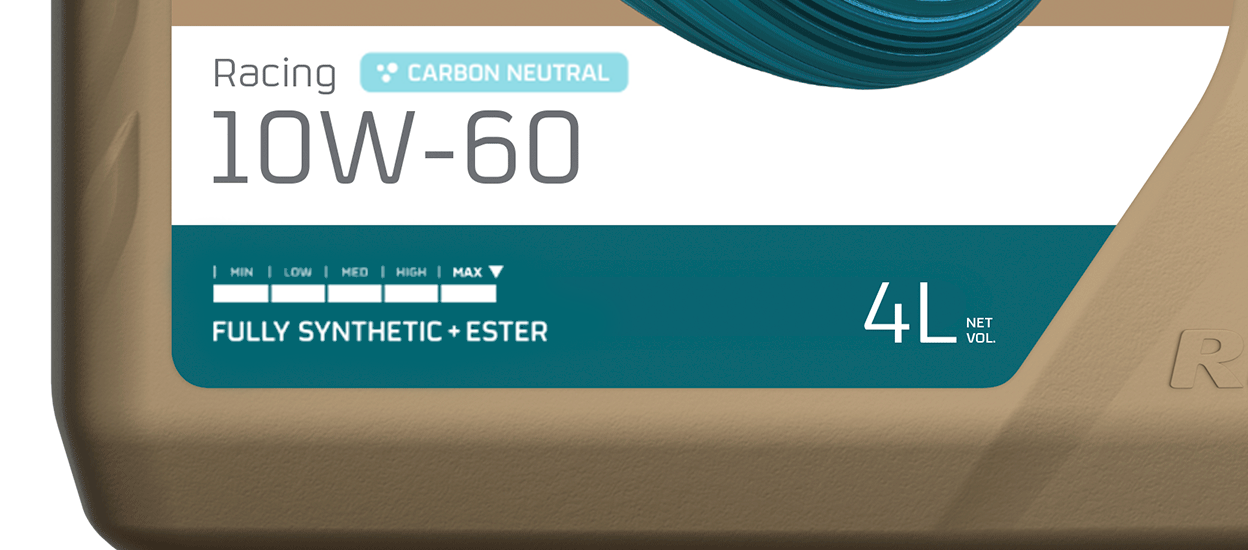 Product identification
Product name and viscosity index.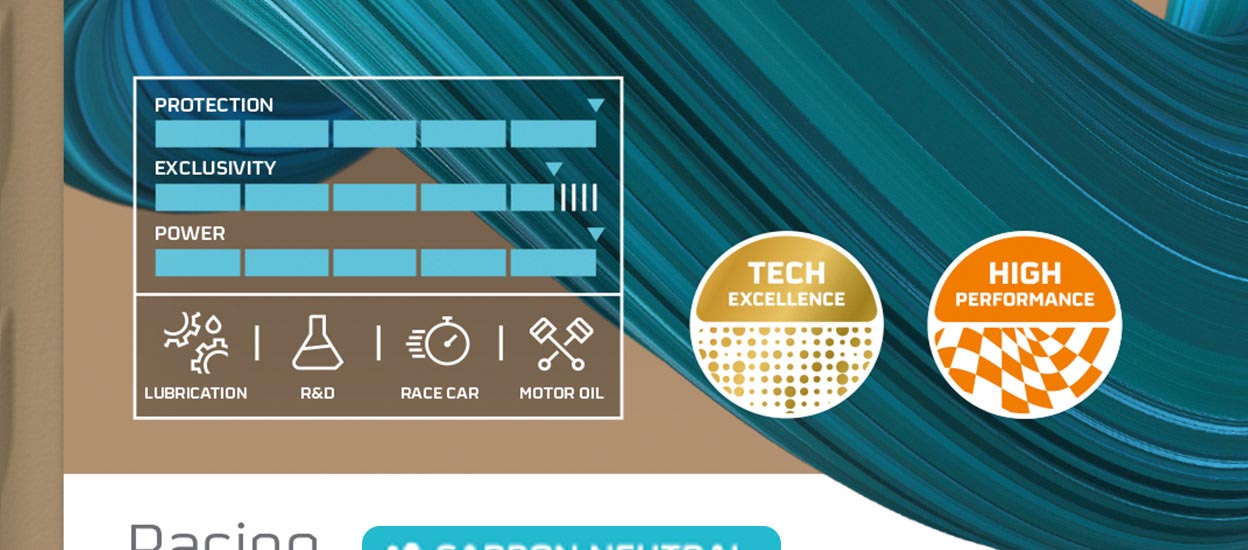 Product features
The signs and icons we print on our bottles provide information on the characteristics and benefits of our products.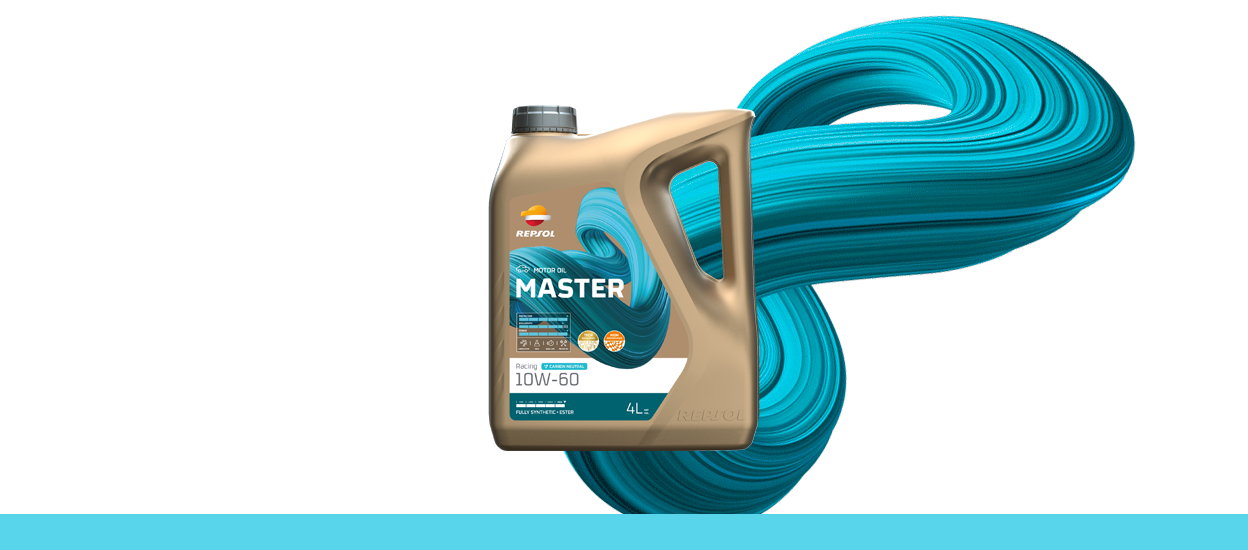 More sustainable packaging
Manufactured from recycled waste materials, our recyclable bottle contributes to build a circular economy, reducing the use of plastic and CO2emissions.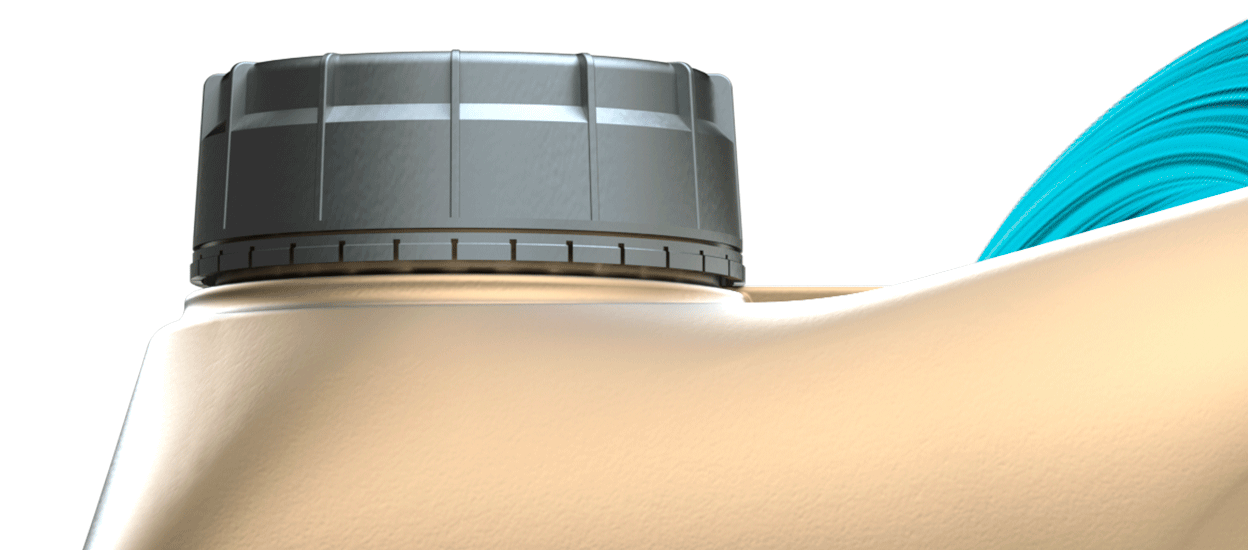 Max precision for oil pouring
Our bottle necks make for efficient fluid pouring, preventing splattering and spilling.
Carbon Neutral
Carbon Neutral because of minimizing emissions during its manufacture, maximizing the use of packaging with a high content of recycled material, and compensating for residual emissions that could not be avoided.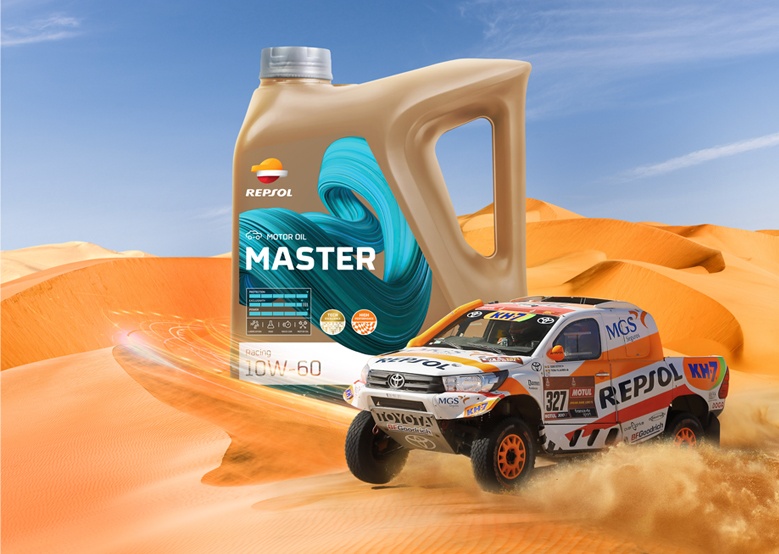 Our Master line, carbon neutral
We've developed a new line of carbon neutral lubricating oils that is helping reduce fuel consumption. With these products, you'll contribute to reducing CO2 emissions into the atmosphere.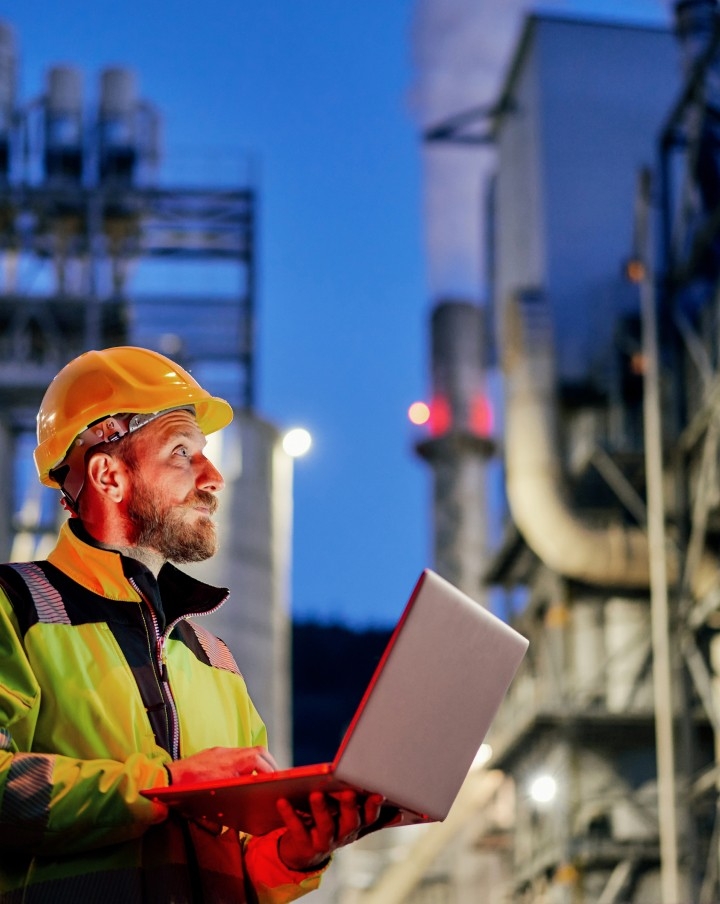 One of our principles is to always provide the best quality in each part of our value chain.
Our lubricants production plants have certifications ISO 9001 and IATF 16949 for marketing in the automotive sector. These standards are currently the most stringent and show our commitment to total quality in the design, manufacture, and marketing of our products.
Consult our certifications
Our plants are subject to a rigorous process of internal, external, and customer audits. We also audit our product and services suppliers in order to trace quality throughout the entire production process, from origin to delivery to our customers, including after-sales service.