GIANT 9540 LL 10W-40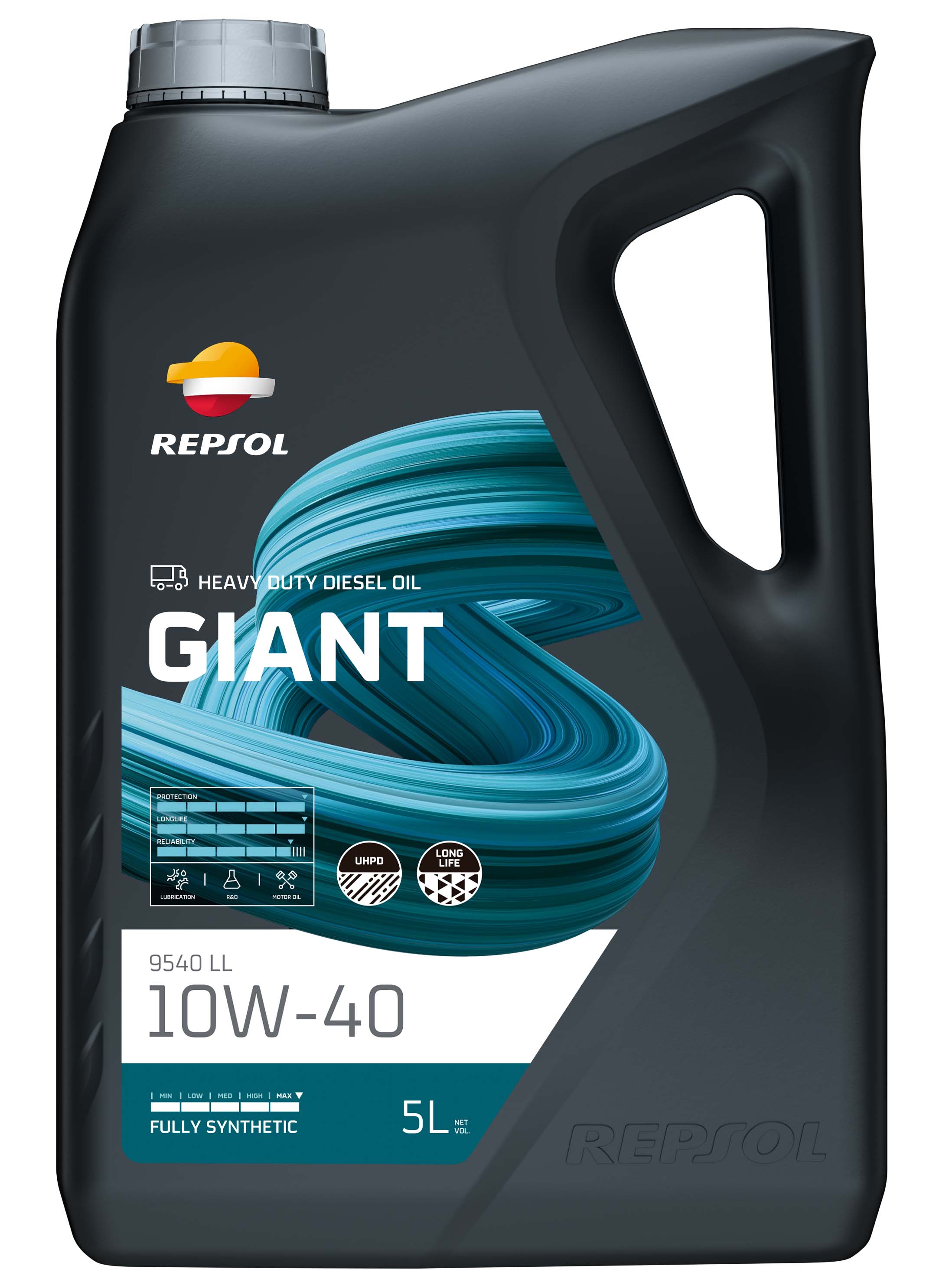 Long-lasting synthetic lubricant suited to modern supercharged diesel engines of commercial vehicles. Product developed specifically for Euro V and Euro VI low-emission diesel engines.
Technical Information
• ACEA: E4/E7
• API: CI-4
• CUMMINS: CES 20078
• DEUTZ: DQC IV-10
• DTNA: DFS 93K215
• Global: DHD-1
• MACK: EO-N
• MAN: 3277
• MB: 228.5
• MTU: Type 3
• RENAULT: RLD-2/RXD
• VOLVO: VDS 3
Quality levels, approvals and recommendations
Biodiesel can be used as fuel, observing the exchange periods recommendations established by the manufacturers.
Multigrade lubricant with a wide temperature range and high cold fluidity, which offers fuel economy, compared to lubricants of other viscosity grades.
The tests carried out ensure a high control of engine cleanliness, higher than the minimum required by international standards, avoiding the sludge and deposit build-up in the pistons and segments.
The tests carried out on the engine with high EGR (Exhaust Gas Recirculation) rates ensure the soot control, very common in these exhaust aftertreatment systems.
Compared to other lubricants of similar features, the specific control of sulfur and phosphorus in their formulation ensures compatibility with existing diesel oxidation catalysts (DOC) and selective reduction catalysts (SCR) in Euro V engines, and also in some Euro VI engines.