SMARTER SYNTHETIC 4T 10W-50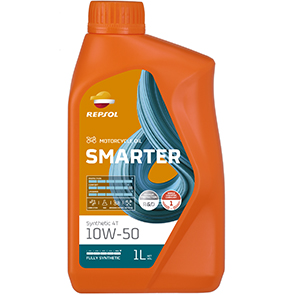 It is the most suitable synthetic lubricant oil for modern 4-stroke engines. It provides maximum protection for medium and high cylinder capacity engines with one, two, three or four cylinders, and ensures the care of all its components and the proper lubrication of oil bath clutches. It is doubtless an oil which enables first-time response from the engine.
Technical Information
Quality levels, approvals and recommendations
⦁ Premix product without solvent (100% active material). Must be diluted and stirred before use.
Related products