SMARTER SYNTHETIC 2T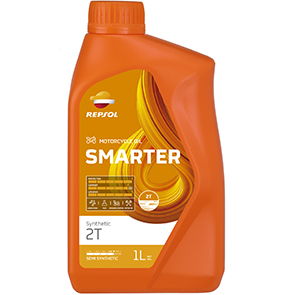 It is essentially suitable for high performance small cylinder capacity 2-stroke engines. Its formulation protects the engine against the formation of deposits in the exhaust and the degradation of engine components. It is suitable for both premix and for injector lubrication system engines. It is perfectly suitable for all types of 2-stroke motorcycles in their very varied disciplines.
Technical Information
Quality levels, approvals and recommendations
⦁ Highly stable lubricant film.
⦁ Reduces friction and wear.
⦁ Good thermal and oxidative stability.
⦁ Prevents the spark plugs sweating, the pistons from sticking, and the formation of carbonous residues.