DRIVER HIGH MILEAGE 25W-50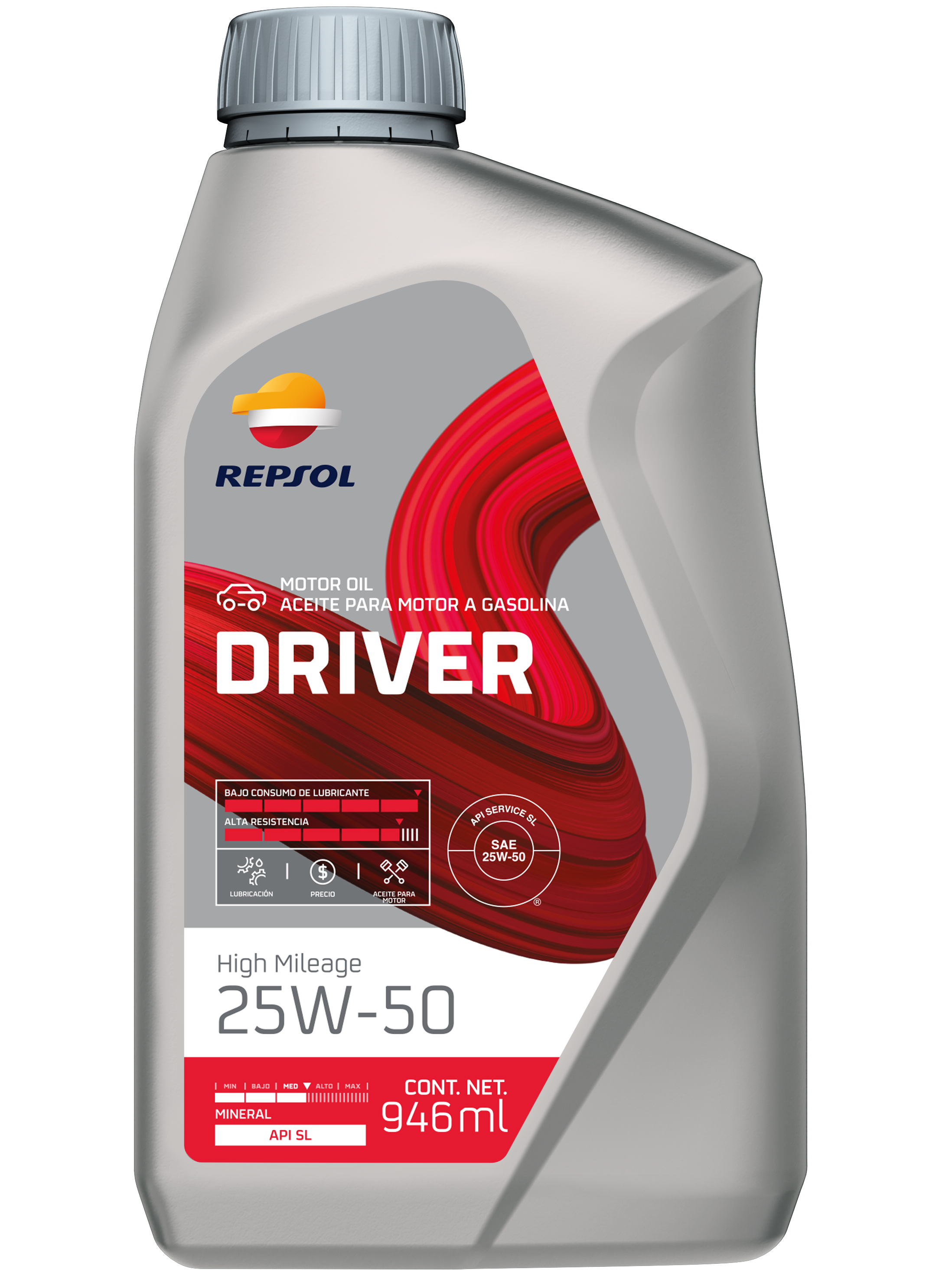 Multigrade lubricating oil for gasoline engines with high mileage. Reduces leaks and contributes to maintaining engine power, valid for PNG, CNG, NGV. Recommended for the servicing of gasoline engines of vehicles from 2004 and earlier. API SL. API Certificate Gasoline engine oils. Consult and follow the vehicle manufacturer's recommendations.
Technical Information
Quality levels, approvals and recommendations
⦁ Excellent control of oxidation and sludge that may form in combustion. The control of these parameters is fundamental in those high mileage vehicles with a severe operating regime.
⦁ Valid for gasoline and hybrid vehicles transformed to CNG, LPG, or NGV.
⦁ Seals and helps reduce oil leaks.
⦁ Protects the most worn parts of the engine thanks to the anti-wear additives that it has.
⦁ Reduces oil consumption.