DRIVER HGM SAE 40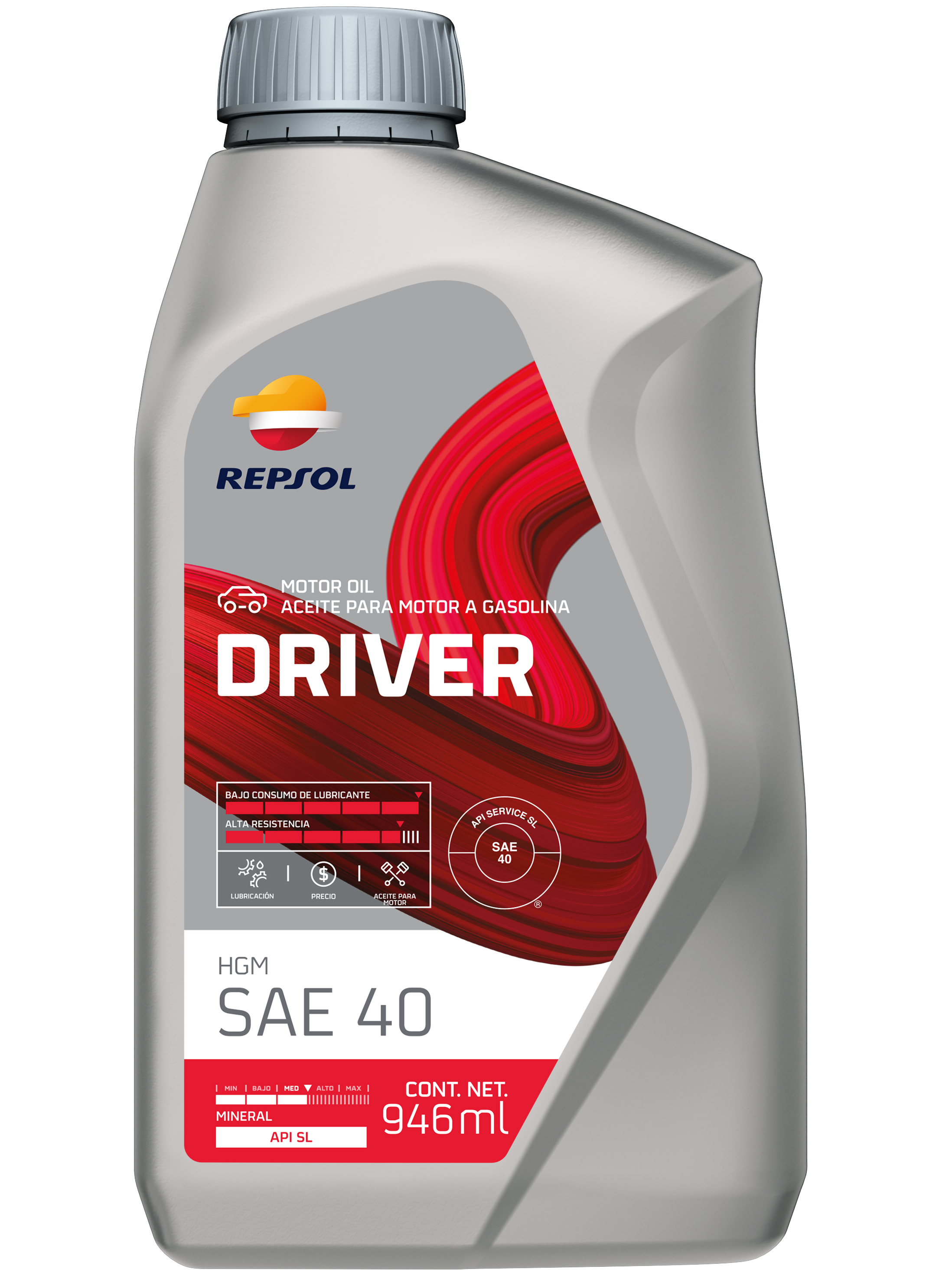 Monograde lubricating oil particularly suitable for use in four-stroke gasoline and diesel engines that are not subjected to demands that go beyond the normal ones and in some gasoline engines whose performance and engine regimes are not very high. API SL. Recommended for the servicing of gasoline engines of vehicles from 2004 and earlier. Consult and follow the vehicle manufacturer's recommendations.
Technical Information
Quality levels, approvals and recommendations
⦁ Good protection against oxidation in normal service conditions.
⦁ Prevents the formation of lacquers and varnishes.
⦁ Its detergent capacity keeps combustion residue controlled, preventing them from depositing in the engine
⦁ It maintains a suitable pressure and temperature under all service conditions.
⦁ Valid for gasoline, diesel, and hybrid vehicles that use CNG or LPG.