RIDER TOWN PLUS 4T 20W-50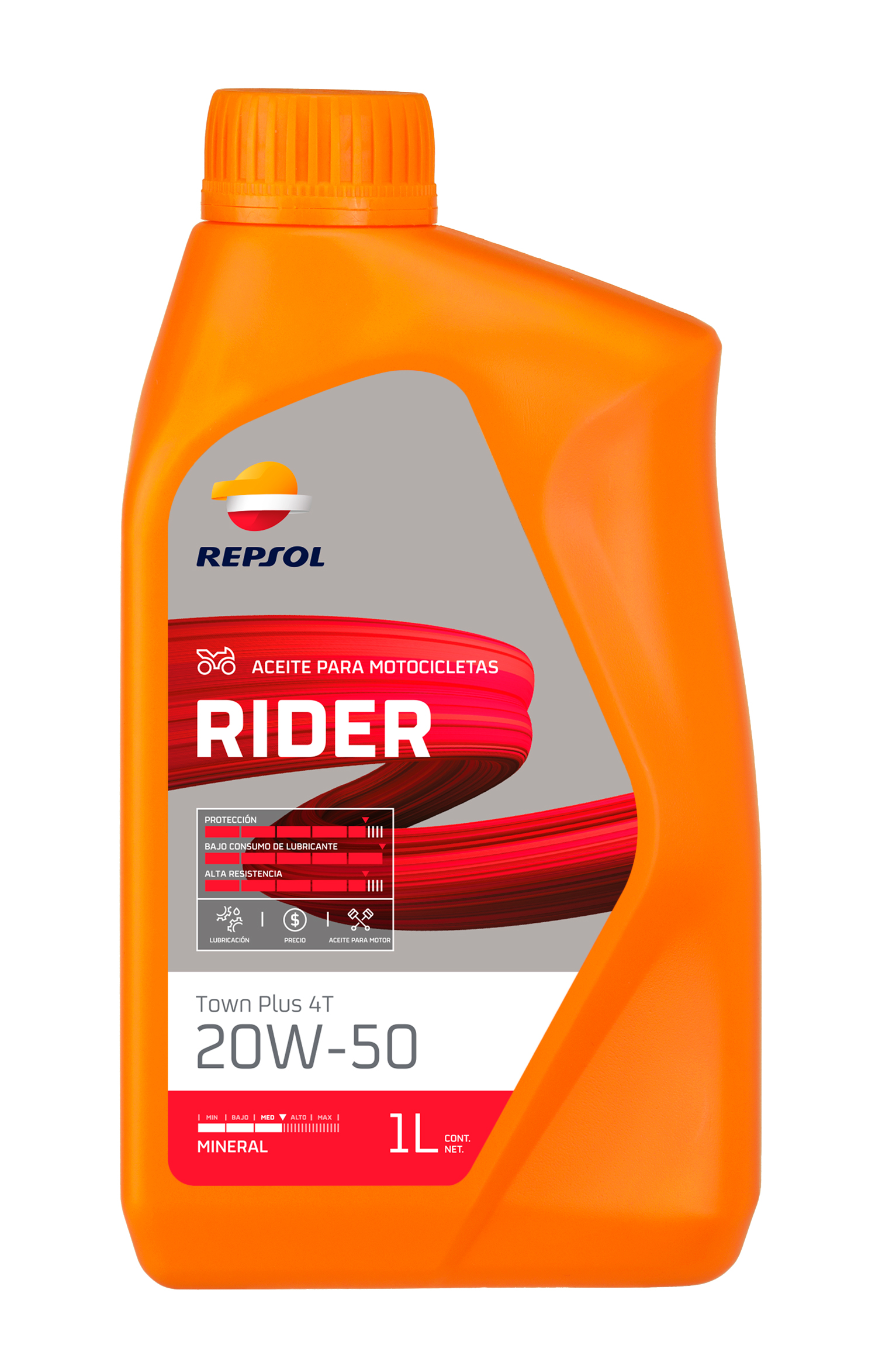 High-quality multigrade lubricating oil with refined bases, specially aimed at four-stroke gasoline motorcycles the greater part of whose activity is developed in urban environments exposed to the traffic of large cities. Its exclusive formula developed at the Repsol Technology Lab protects the gearbox gears, minimizing clutch disc slippage and preventing power loss. Consult and follow the motorcycle manufacturer's recommendations.
Technical Information
Quality levels, approvals and recommendations
API: SL
JASO: MA2*


(*) Formal approval
⦁ Maintains excellent lubrication at any time of the year, ensuring maximum protection against piston seizures.
⦁ Prevents the formation of lacquers and varnishes thanks to its dispersant additives.
⦁ Suitable protection during ignition and high protection of lubricant film at high temperatures.
⦁ Its detergency ensures the piston is properly cleaned.
⦁ Protection of gearbox gears, minimizing clutch disc slippage and power loss.
⦁ Ideal for engines with joint lubrication of the engine, gearbox, and wet clutch.