MASTER ECO F 5W-20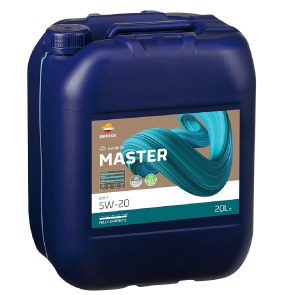 Synthetic oil for direct injection engines specially designed for Ford Ecoboost engines and Jaguar XF 3.0 V6. Valid for vehicles from other brands requiring API SN and ACEA A1/B1 quality level. Fuel economy benefits according to standard ACEA A1/B1 (2.5% fuel economy under standard test conditions M111FE).
Technical Information
Quality levels, approvals and recommendations
FORD: WSS-M2C948-B*
JAGUAR LAND ROVER: ST JLR.03.5004*
ACEA: A1/B1, C5
API: SN*


⦁ Its properties ensure maximum protection against wear and the build-up of deposits, entailing significant savings on fuel compared to other conventional lubricants.
⦁ It can be used when a Ford WSS-M2C913-B, WSS-M2C913-C, or WSS-925-B quality level is required.
⦁ Its 5W-20 viscosity level reduces internal friction and allows for cold starts while maintaining perfect lubrication.