DRIVER HGX 10W-40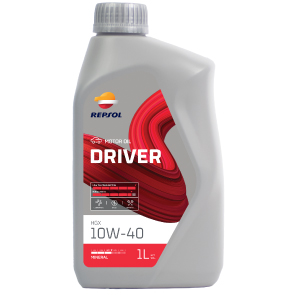 Multi-grade lubricant oil suitable for the engines of light gasoline vehicles that only require API SL quality level. It provides great resistance to oxidation, increasing the time between oil changes. The oils viscosity facilitates engine start-up.
Technical Information
Quality levels, approvals and recommendations
Keeps the engine clean, reducing deposit formation and increasing service life.
Contains anti-wear additives that minimise wear on the engine´s parts.
Suitable for vehicles that use CNG or LPG as fuel.