DRIVER HGX 15W-40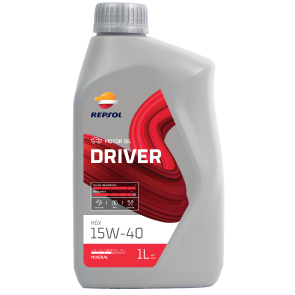 Multi-grade lubricant oil designed for use in light gasonline vehicles. Recommended for gasoline engines that require API SL quality level.
Technical Information
Quality levels, approvals and recommendations
Multigrade oil that keeps the engine clean.
Its formulation minimises the formation of deposits and sludge.
Protects the engine´s metal parts against corrosion.
Suitable for vehicles that use CNG or LPG as fuel.