DRIVER HGX 20W-50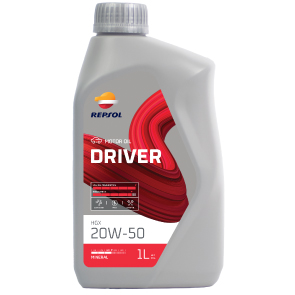 Multi-grade lubricant oil designed for use in light gasolinevehicles. Recommended for gasoline engines that require API SL quality level and greater protection at high temperatures.
Technical Information
Quality levels, approvals and recommendations
Multigrade oil that keeps the engine clean.
Its high viscosity helps to seal the engine and prevent leaks.
Its formulation minimises the formation of deposits. Great anti-wear properties that protect even the most sensitive parts of the engine.
Suitable for vehicles that use CNG or LPG as fuel.