RACING SNOW 4T 0W-40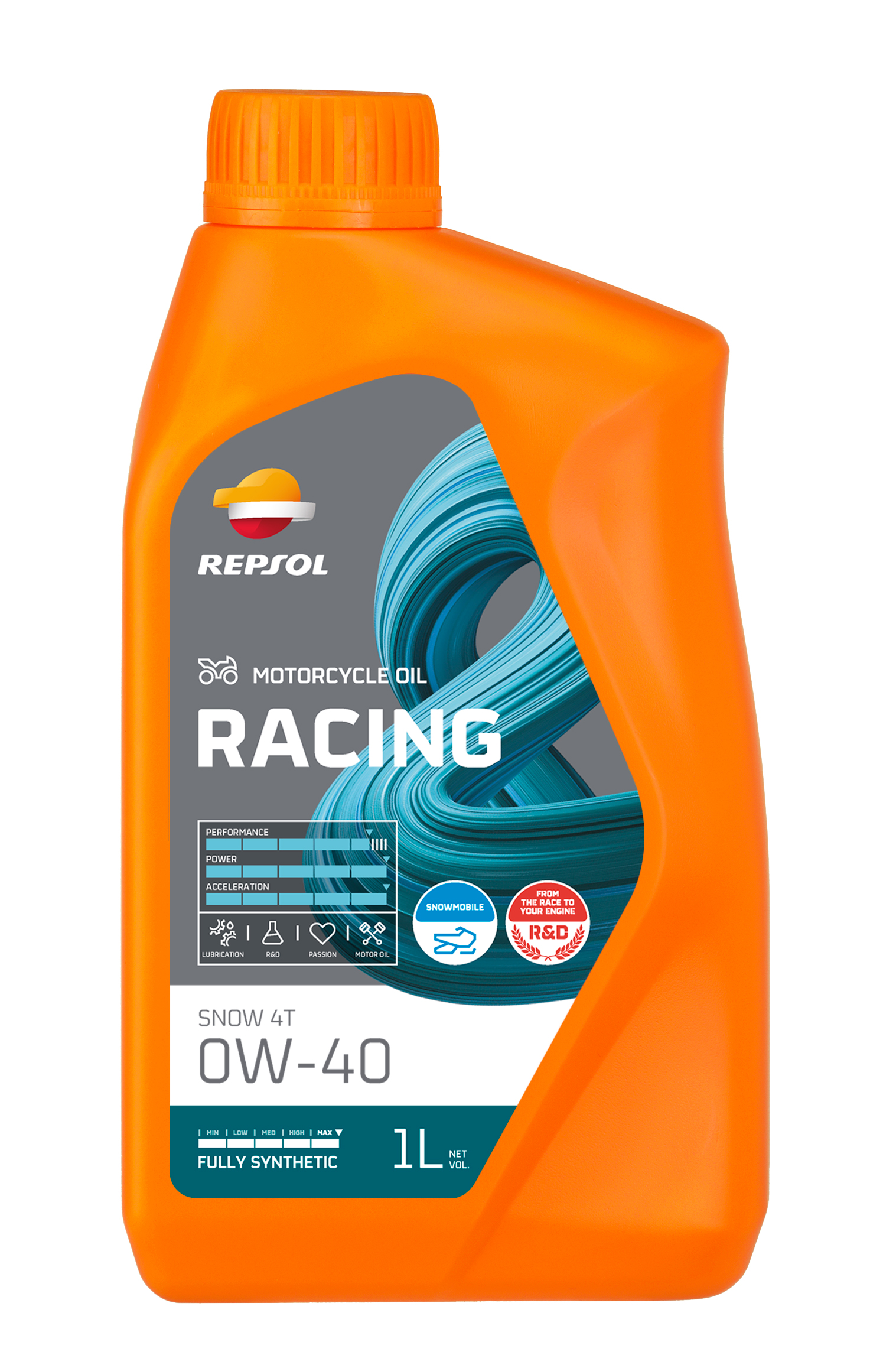 Synthetic lubricant oil for snow motorcycles driven by 4-stroke engines and developed to meet the demands of the main manufacturers. It displays excellent behaviour at low temperatures thanks to its low viscosity; it enables the engine to develop maximum performance in intense cold or when there is snow, and it achieves perfect lubrication of the different engine elements in extreme environmental conditions.
Technical Information
Quality levels, approvals and recommendations
• API: SN
• T 903:2023 MA2*
*Formal approval
(*) Formal approval
Low pour point, allowing its use under temperatures below zero.
Its carefully researched viscosity provides a smooth flow at low temperatures, maintaining the lubricating film and the level of protection required for engines at these temperatures.
Its modern formula endows this oil with magnificent antiwear, dispersant and antioxidant properties, improving the engine's performance.