RIDER HIGH MILEAGE 4T 25W-50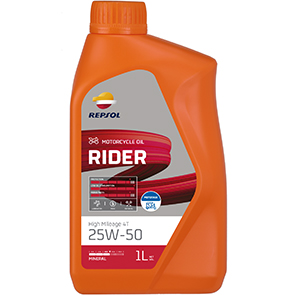 A highly refined lubricant oil designed for four-stroke motorcycles. It is especially recommended for motorcycle taxis that work in warm climates and need API SL quality or below.
Technical Information
Quality levels, approvals and recommendations
JASO T 903:2016 MA2*
API: SL


⦁ The high 25W-50 viscosity provides more sealing power for the pistons, improving compression.
⦁ High grade protection for the engine and the gearbox.
⦁ Good detergent-dispersant power to ensure complete engine cleaning.
⦁ Suitable pressure and temperature under all service conditions.