MASTER ECO RN 0W-20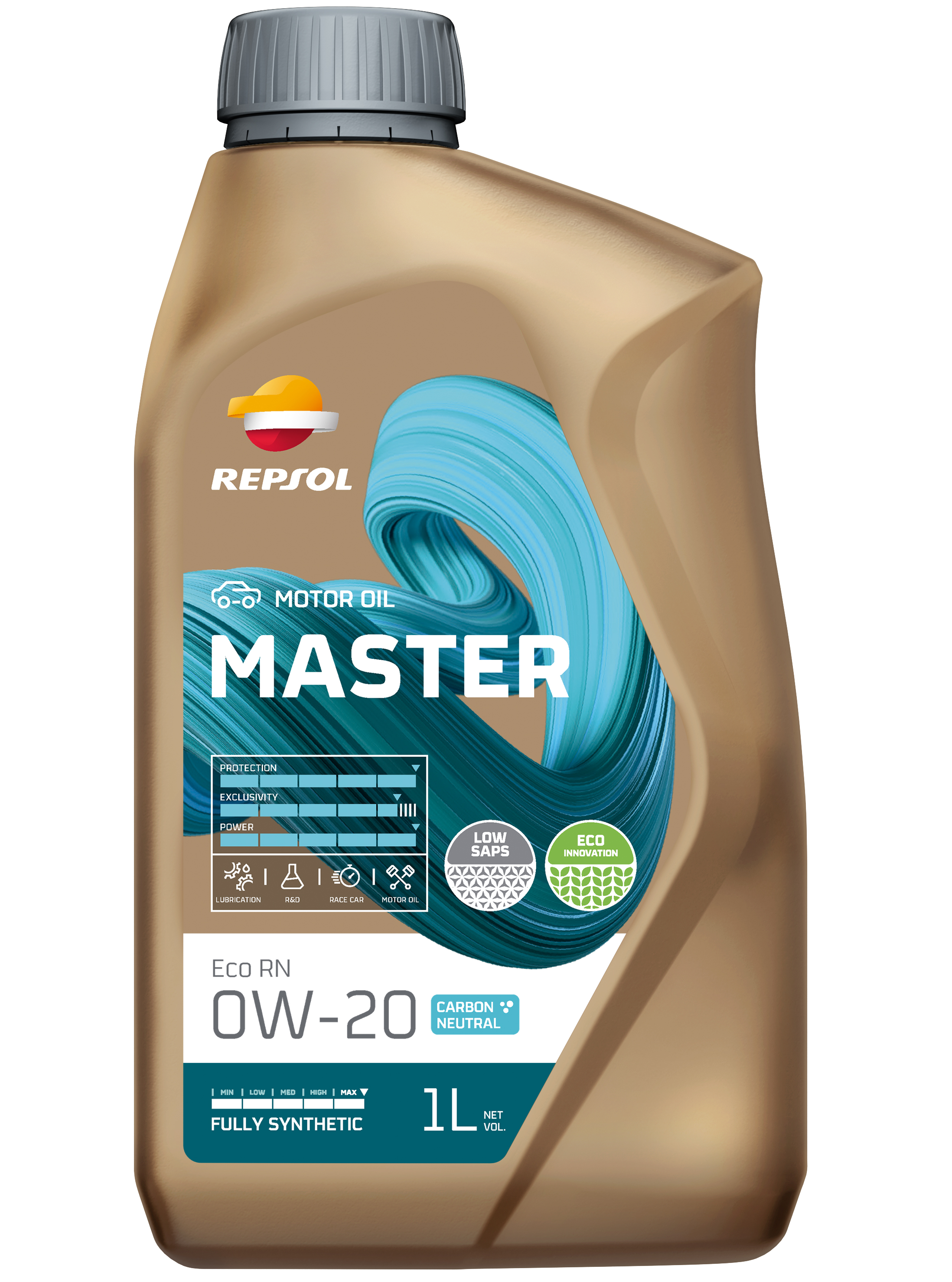 ACEA C5 quality synthetic lubricating oil, especially recommended for vehicles that incorporate particle filters as exhaust gas treatment. It is characterized by its significant fuel saving properties (fuel economy), and by contributing to lower CO2 emissions into the atmosphere, under normal driving conditions. Specially designed for Renault vehicles requiring RN17 FE quality level and valid for vehicles of any brand requiring ACEA C5 quality level.
Technical Information
Quality levels, approvals and recommendations
ACEA: C5
RENAULT: RN17 FE*
API: SN*


⦁ Due to its synthetic technology and viscosity, it allows a fuel saving of up to 3.0% compared to other lubricants, in the standard conditions of the M111FE test.
⦁ Its 0W-20 viscosity grade reduces internal friction and allows cold starts while maintaining perfect lubrication.
⦁ RN17 FE is not compatible with previous Renault versions (RN0700, RN0710, RN0720 or RN17).
⦁ Low temperature sludge formation and high temperature residue formation tests guarantee excellent cleaning performance and consequently a significant benefit in engine durability.