MASTER ECO M 0W-20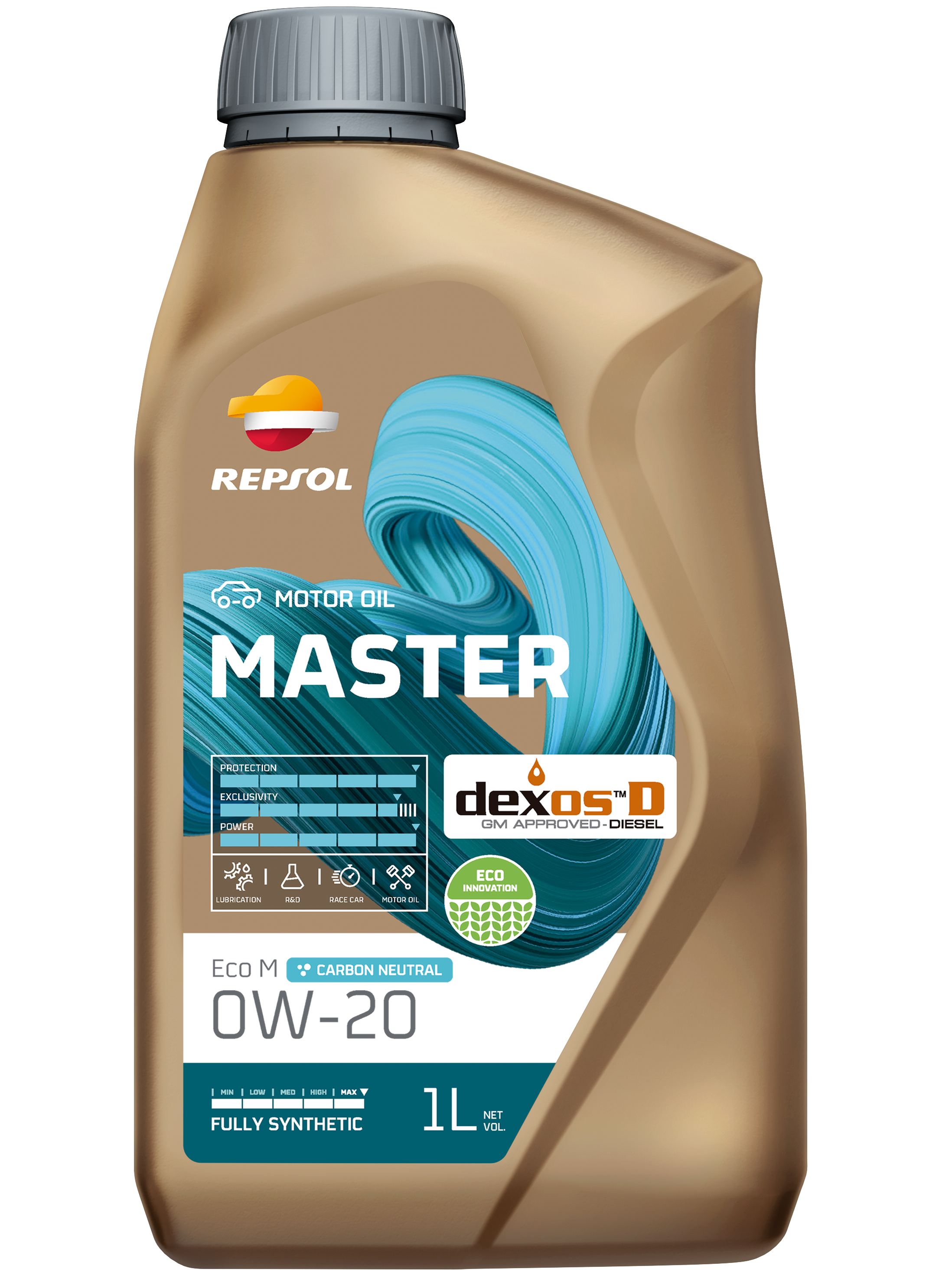 ACEA C5 and C6 quality synthetic lubricating oil, especially recommended in diesel and gasoline vehicles that incorporate particulate filters as exhaust gas treatment. It is characterized by its significant fuel saving properties (fuel economy), and by contributing to lower CO2 emission to the atmosphere, under normal driving conditions. In addition, its synthetic components make it a "Long Life" lubricant, i.e. a lubricant that allows extended change periods, according to the recommendations of each manufacturer.
Technical Information
Quality levels, approvals and recommendations
GM: dexosD [DD25BADE102]*
JAGUAR LAND ROVER: STJLR.03.5006*
ACEA: C5, C6
FORD: WSS-M2C952-A1*
MB-Approval: 229.71*
OPEL: OV401547*
API: SP, SN Plus*


⦁ Due to its synthetic technology and studied viscosity, it allows fuel savings of up to 3.0% compared to other lubricants, in the standardized conditions of the M111FE test.
⦁ It is also suitable for use in modern turbocharged gasoline engines with direct injection, where it provides protection against damage at low speed pre-ignition (LSPI).
⦁ Due to its high quality, it is especially noted for its low deposit and sludge formation compared to other synthetic oils, as demonstrated by the test results of leading engine manufacturers.
⦁ It reduces turbocharger deposits to a minimum.
⦁ Its 0W-20 viscosity grade reduces internal friction and allows cold starts while maintaining perfect lubrication.