DRIVER SPEED SYNTH 10W-40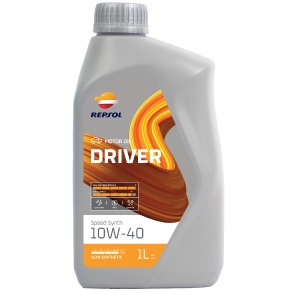 High-performance mineral lubricant that is suitable for a wide variety of two-stroke engines. This engine oil is the perfect choice for gardening and forestry applications such as chainsaws and lawnmowers. The Mix 2T is a clean oil that takes care of the engine, protects all metallic pieces from wear and corrosion and offers optimal lubrication for the combustion chamber.
Technical Information
Quality levels, approvals and recommendations
Synthetic-based multigrade lubricant, resistant to shear stress.
Its viscosimetric characteristics and low volatility significantly reduce oil consumption.
High thermal stability due to the use of synthetic base stocks.
High detergent and dispersing power that assures a total cleaning of the engine elements.